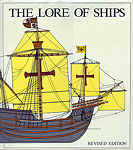 The Lore of Ships
Not much of a sailor myself, I bought this to understand the Hornblower books better.
It's a delight. Large format, good info, beautiful. From tree trunks to nuclear submarines.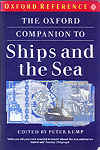 Ships and the Sea
Lots of reliable info. Maybe a bit heavy on the English side, but after all, it is in English.
I know of no equivalent book in any other language anyway.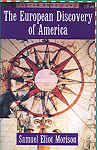 Discovery of America
By Columbus biographer Samuel Elliot Morison. As fat and solid as you'd expect. Shown is Part II, the Southern Voyages, but I'd advise reading Part I (North) first.