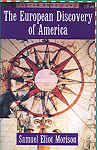 Discovery of America
By Columbus biographer Samuel Elliot Morison. As fat and solid as you'd expect. Shown is Part II, the Southern Voyages, but I'd advise getting Part I (North) at the same time.

The
Werbata
Maps
First topographic maps of Curaçao island, the Colony of Curaçao and Willemstad town, dating from begin 20th century.
Reproduced on 2 CD-Roms.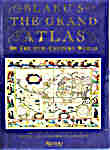 Blaeu's Grand Atlas
Reproductions of 17th Century Dutch maps.
A joy to behold, and relatively cheap, too.
Of course they're smaller than the originals. Too bad, but for most of us the only chance to get a look at 'em.